And this is what happened at the actual event, a day after the civil society statement. Thio Li-Ann, law professor and anti-gay rights crusader, was there to speak on the topic of international human rights law.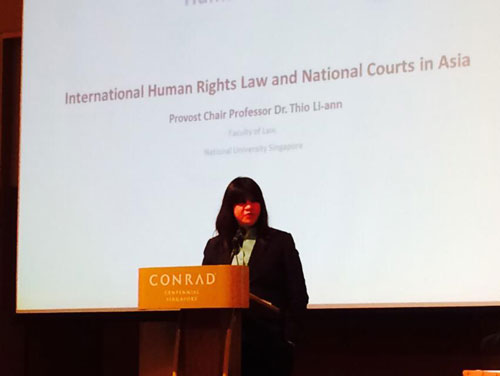 Activists stood in front of the stage with their placards and taped-up mouths, while two others positioned themselves with a rainbow flag in Thio's line of sight. Notably, they kept their silence, and their protest carried on alongside Thio's speech.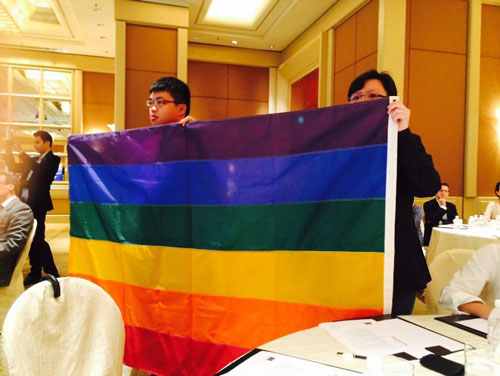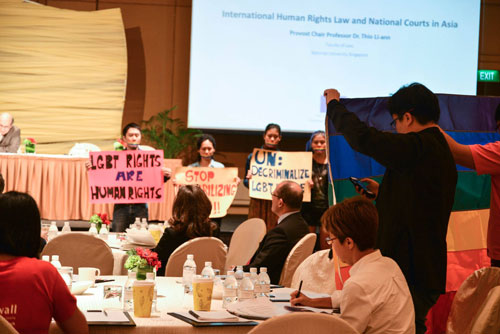 Photo by Robin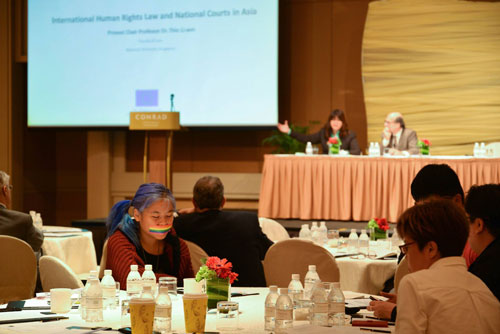 Photo by Robin

This post will be updated. Kudos to all those who joined in!