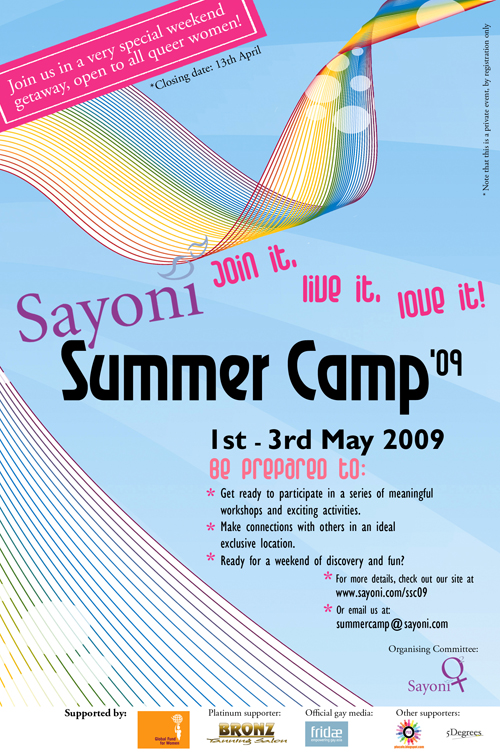 Sayoni Summer Camp is a 3-day/2-nights camp specifically for queer women in or around Singapore. We will be having our first run on 1st-3rd May 2009.
We aim to provide a fun-filled and meaningful experience for all campers. Our goal is to promote self-development and growth, with a focus on encouraging campers' self-exploration and understanding of their relationship with the world around them.
At SSC '09, expect to be transported to a beautiful beachside resort in Indonesia. Away from the bustle of city life, enjoy indoor and outdoor activities including workshops and water games. Challenge your body and engage your mind with a series of activities -- surrounded by a great bunch of queer women and Sayonites committed to your well-being.
For more information, please visit our website.