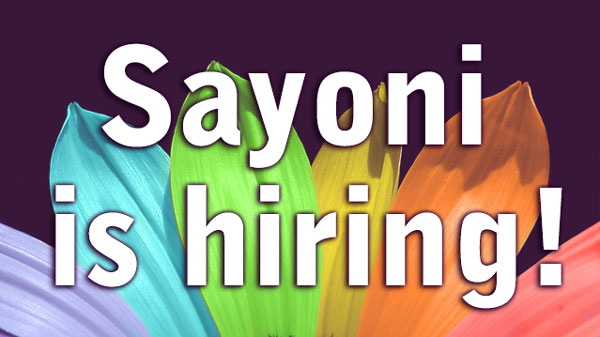 Founded in 2007, Sayoni is a community of queer women, including lesbian, bisexual and transgender women, who organize and advocate for equality in well-being and dignity regardless of sexual orientation, gender identity and expression. We are looking for a part-time staff member to drive our programs and start new ones. Fresh graduates are welcome – we promise you will learn a lot on the job!
Responsibilities
The Program Executive helps to conceptualize, manage and execute programs for Sayoni, including the following duties:
Run programs and organize events in line with strategic plan
Support advocacy for Sayoni's programs and other related issues at the local and international levels
Engage with relevant state- and non-state stakeholders
Assist in drafting materials (e.g. for human rights reports)
Coordinate internal and external meetings
Create presentations to market programs and proposals
Provide support for relevant programs as required
Work for 3–4 days a week for 1 year (from home or otherwise), with the possibility of conversion to full-time thereafter
Qualifications
Singaporean or PR
Identifies as queer and feminist, and shares Sayoni's values
Interest in/knowledge of SOGIE (LGBTIQ) rights/human rights mechanisms preferred
Interest in social sciences and humanities research a plus
Excellent interpersonal and event management skills
Able to communicate fluently in English
Willing to travel overseas
Motivated and able to work independently
Tertiary qualifications preferred
How to apply
Interested? Email This email address is being protected from spambots. You need JavaScript enabled to view it. with your resume/CV and a cover letter about your skills and background by 31 January 2016.
If you have the right skills, passion and politics, we want to hear from you. Please mention 'Program Executive' in the subject line.